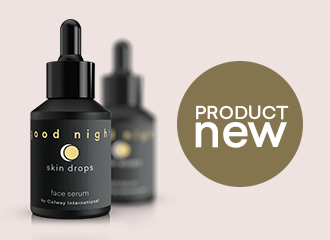 Good Night Skin Drops face serum NEW!!!

Sleep - the most known secret of beauty!
Sleep is the best friend of the whole organism regeneration. It also helps to keep our skin in good condition for many years. Everyone sleeps almost 30% of their lives. We need sleep more than food - we can survive longer without food than without sleep.
How to take care of sleep hygiene?
• Take care of regular sleep - Try to sleep regularly and make a habit of getting up at the same time
• Find your own relaxing ritual before going to bed, e.g. listen to relaxing music or do breathing exercises
• Give up using TV, telephone or computer at least 1 hour before going to bed
• Avoid heavy, spicy and sweet meals at least 2 hours before going to bed
• Don't drink immediately before going to bed
• Engage in regular physical activity, avoid heavy exercise a few hours before bedtime
Stress - your skin's public enemy.
Chronic stress, along with sleep disturbances, is a killer duo for healthy skin. Long-term stress exposes our skin to disturbed cellular respiration. Produced free radicals destroy collagen and elastin fibres, which leads to loss of elasticity and firmness. Under the influence of stress, the protective function of our water-lipid coat becomes weaker and weaker.
Naturally, we can help you.
At Colway International we are constantly looking for the newest active ingredients and we are composing effective cosmetics with proven effects. When we heard about the miraculous properties of dried gardenia fruit extract, we knew that we had to reach for it when creating our new product. Gardenia fruit extract enriched with crocin has a double effect. It acts as a natural blue light filter and like a plant molecule that is similar to melatonin, activates biological skin repair and defence mechanisms related to the circadian rhythm.
Good night skin drops is an innovative serum that provides the skin of your face with multi-directional care. Night rest is the time when your skin most effectively absorbs the ingredients provided by skin care cosmetics. We have composed a unique formula to ensure the skin's optimum regeneration, rejuvenation and hydration. The innovative combination of active ingredients provides that the product is working from the first use and its regular use brings a visible improvement in the condition of the skin - it has anti-wrinkle properties, reduces existing wrinkles, firms the skin and makes it elastic, evens out the colour of complexion and restores the skin's radiance and glow.
And it's all thanks to the power of nature, because as much as 97.42% of the ingredients of our serum are of natural origin.
Try it on your own skin Good Night Skin Drops face serum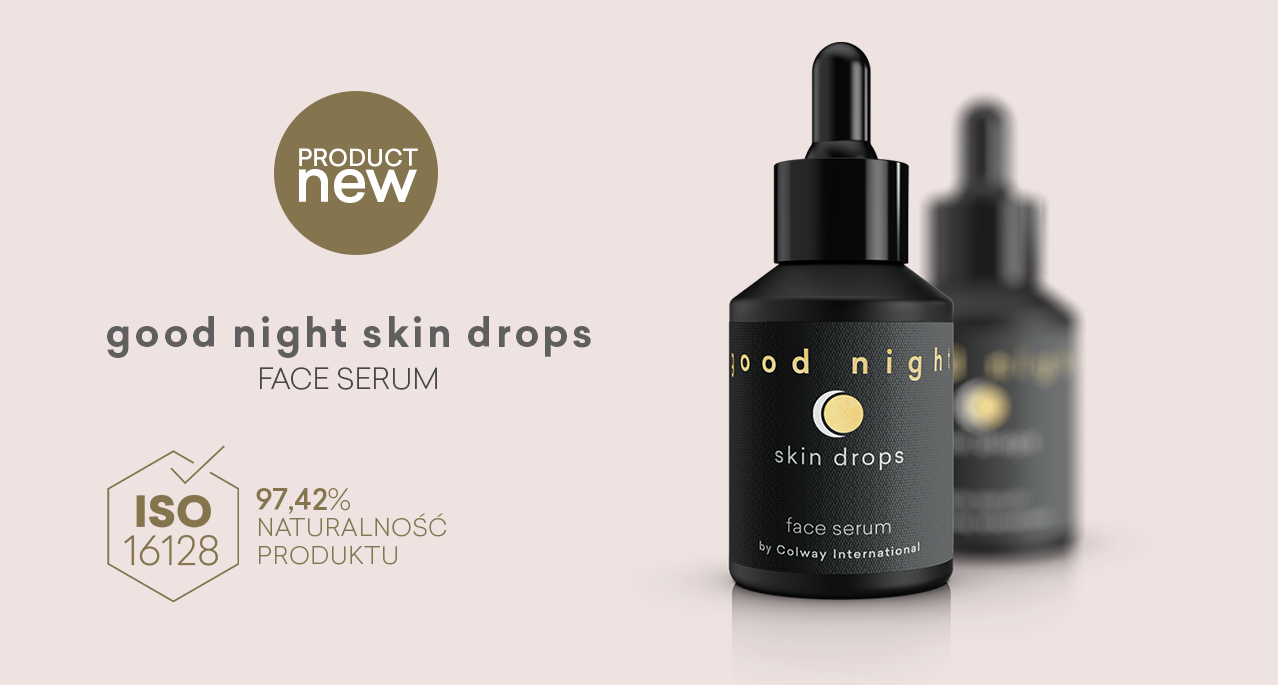 Back to list